Moderated by Linda Wheaton of California Department of Housing & Community Development and featuring Allison Albericci of Owings & Merrill, LLP, Eve Stewart of Satellite Affordable Housing Associates and Libby Seifel of Seifel Consulting, "Density and Development: Supporting Transit and Livable Communities" examines and illustrates how density and affordable/mixed use housing work together toward livable, transit-supportive and sustainable communities.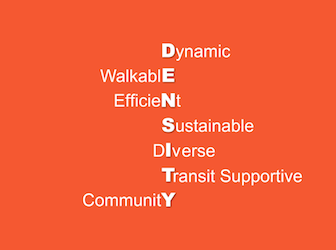 Part of an educational forum coordinate by the California Department of Transportation (CDOT), the presentation describes the density thresholds and development characteristics necessary to support key amenities and frequent transit service, as well as the critical role affordable housing plays in supporting these objectives.
Planning Horizons is an educational forum coordinated by the CDOT Workforce Development Branch, with speakers selected from both within Caltrans and the greater planning community. More information is on the program is available here.