ULI San Francisco's Housing the Bay initiative features two San Francisco forums next week that explore housing affordability and public policy.
The Future is Now: Modular Construction in the Bay Area (Tuesday, July 18 at 5pm). Modular construction provides an opportunity for reduced hard costs during a time when it is getting increasingly difficult to make projects pencil. Join industry professionals Rick Holliday (Holliday Development), Fei Tsen (Windflower Properties), Larry Pace (Cannon Constructors) and Jay Bradshaw (NorCal Carpenters Regional Council) in a discussion on the evolving modular industry, the prospects that this construction methodology provides, and what the future of modular construction means for the Bay Area.

360 Look at a Win-Win Public Engagement: 1028 Market Street (Thursday, July 20 at 8am). A recently-entitled mixed-use residential and retail project located in San Francisco's Mid-Market neighborhood, 1028 Market Street took a creative turn in its use of the vacant building during the entitlement process, as it transformed into "The Hall", a valuable community hub. Moderated by Brooke Ray Rivera (Build Public) and including panelists Ilana Lipsett (Tidewater Capital), Randy Shaw (Tenderloin Housing Clinic) and Marlo Sandler (San Francisco Planning), the panel will provide a 360-degree perspective on this unique (and successful) approach to community engagement with representatives from the developer, the community, and the City.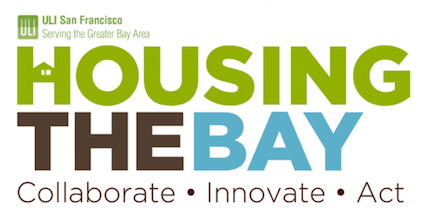 Housing the Bay is a new initiative launched by ULI San Francisco in collaboration with SPUR and other local partners to address the underlying issues affecting housing cost and supply in the Bay Area. Through ongoing events, research and workshops (including the October 6 Housing the Bay Summit), this initiative is dedicated to delivering innovative housing solutions for the Bay Area in the realms of real estate financing, construction costs, policy and the public process.

"360 Look at a Win-Win Public Engagement: 1028 Market Street" takes place Thursday, July 20 at 8am. Click here for complete details and registration.

(UPDATE! "360 Look at a Win-Win Public Engagement: 1028 Market Street" is currently sold out!? See registration page for waitlist info!)
(Special thanks to DPR Construction for hosting the event at their space.)