The past year was tumultuous, marked by the passing of many iconic figures that have shaped our times. As 2017 begins, we want to take a moment to remember six inspirational lives and share some of their most poignant messages for our future.
Change is in the air, and we must all choose how we will respond to these disruptive times. As Gwen Ifill demonstrated so eloquently, our democracy depends on how well we engage and learn from one another. Despite the constant rhetoric that surrounds us, we must be even more committed to listen, learn and engage in caring conversations with people from all walks of life and perspectives, as only together can we move forward in a positive way.

Change comes from listening, learning, caring and conversation. Gwen Ifill
David Bowie really did seem to be a "man who fell to earth" rather than being born here. His extra-terrestrial inspiration, pioneering music and eccentric persona propelled our thinking in new directions. He revealed the power that comes from embracing both our masculine and feminine sides, and his outsize personality demonstrated why being different is a gift not a burden. May we all have the freedom to be our eccentric selves like David Bowie!
I find only freedom in the realms of eccentricity. David Bowie
Elie Wiesel vowed never to forget the first night at Auschwitz that turned his life in the labor camp into one long night of horrors. He dedicated his life to fighting injustice and promoting world peace through his writing, teaching and Foundation for Humanity. As the Nobel citation honoring him stated: "His message is one of peace, atonement and human dignity. His belief that the forces fighting evil in the world can be victorious is a hard-won belief." His message that we have the power to transform darkness into light is a spiritual call to us all.
Even in darkness it is possible to create light. Elie Wiesel
Growing up in the segregated south, Cassius Clay Jr. (Muhammad Ali) wasn't afraid to fight. He used his talents not only in the boxing ring to become a world champion but to fight for social change, exemplified by his refusal to be drafted in to the Vietnam War. He devoted his life to helping those in need, traveling around the world as a UN messenger of peace, and to promoting special causes near to his heart, like the Special Olympics. His wife Lonnie says that Ali wants us to remember him as a person who never became embittered enough to quit or to engage in violence despite the many injustices he experienced. Let's all remember him by keeping the good fight going and always making our days count.
Don't count the days, make the days count. Muhammad Ali
Cannot remember Leonard Cohen without thinking about how Judy Collins resonated his poems to life. As the song goes, Leonard Cohen truly was a bird on the wire, who tried in his way to be free. By the freedom and power of his words, he will continue to sing on in our hearts and minds, reminding us that we can always transform and evolve by acting out who we want to become.
Act the way you'd like to be, and soon you'll be the way you act. Leonard Cohen
In her recent interview with Terry Gross on Fresh Air, Carrie Fisher reminisced on filming Star Wars and told Terry that she had melded with Princess Leia over time. "I like how she handles things. I like how she treats people….[S]he tells the truth…and gets what she wants done." As we move into this new era of change, may we be inspired to explore our internal and external worlds, get things done by treating people well, and always find our calm within the storm.
Writing is a very calming thing for me. Carrie Fisher

As we move forward into 2017, let's commit ourselves to:
Embrace change
Engage in thoughtful conversations
Celebrate our differences
Create light out of darkness
Make the days count
Act the way we want to be
Get great things done by treating people well
Commit to doing what feeds our souls and calms our minds
Thanks to all of you for collaborating with us over the years, and look forward to working with you to catalyze positive change in 2017.

In the words of the Dalai Lama:
When we feel responsible, concerned and committed,
we begin to feel deep emotion and great courage.
Let us all redouble our commitment to making the world a better place for everyone's children.
During 2016, we at Seifel increased our professional and personal contributions to organizations that feed the hungry, provide affordable housing, support women around the globe, deliver in-depth news coverage, feature inspirational stories and music, and promote good government, visionary planning and sustainable development.
Change is in the air.
The future is in our hands.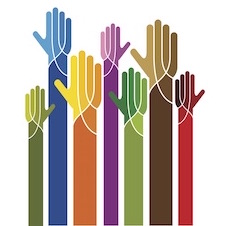 Be sure to download a copy of our 2017 Seifel Calendar (click here).